2020 Top 10 Realistic Sex Dolls
In 2020, there's no excuse for not owning a realistic sex doll. Gone are the days of cheap, plastic, shame-inducing sex dolls. Therefore, if you haven't found your perfect partner yet, you should look into buying a real-life sex doll.
First of all, let's see why you should consider getting one:
Reasons to Get a Realistic Sex Doll
●They're made of safe, non-toxic medical environment silicone gel (TPE) which makes it feel like you're touching actual skin.
●Inside the doll's body, there is a fully articulated metal skeleton that will make all your favorite positions a reality.
●Another great thing is that you get all the benefits of a relationship without any of the downsides.
●Endless customization options. You can choose to go beyond the available presets and customize your doll to the smallest detail, bringing your ultimate fantasy to life.
●Above all, privacy. Now, you can order a real-life sex doll without worrying about your neighbors seeing it. This is because the packaging is discreet and made so you can't tell what's inside.
Finally, we've seen how amazing these things are. Let's take a look at the most realistic sex dolls of 2020.
Top 10 Most Realistic Sex Dolls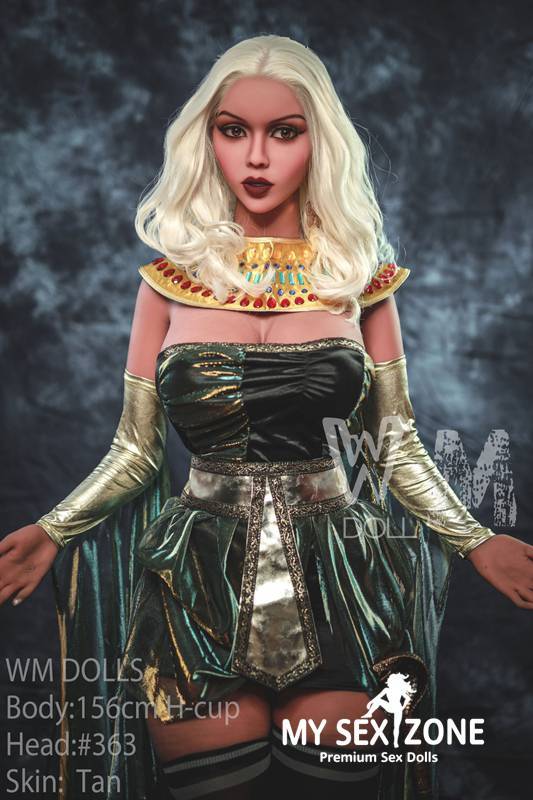 If you ever fantasized about Cleopatra, then this one's for you. With a beautiful tan and curves that are out of this world, this goddess will fulfill all your desires. Wynne is definitely for men who love voluptuous women. From a strong queen to a submissive lover and back, she can be anything you want.
Key Features
●5 feet 1 inch tall (156cm)
●H-Cup breast size
●Beautiful brown skin with blonde hair
●Oriental facial features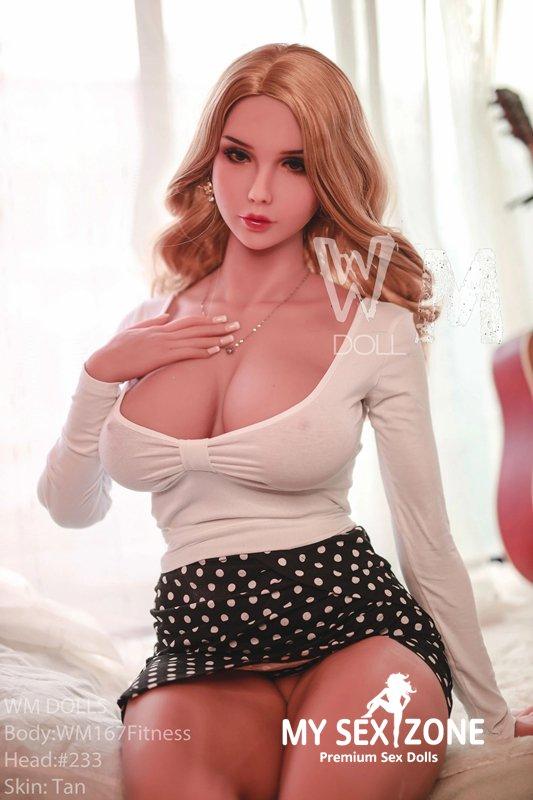 Seems like MILFs have become a cultural phenomenon. As a result, sex dolls for men have come to imitate the MILF body type as closely as possible.
Therefore, if this is a fantasy you're looking to fulfill then look no further than Kathy. She's a beautiful blonde with generous breasts, that doesn't show her age. Most noteworthy, her sculpted legs look like years spent at the gym and her ass would draw the attention of any man.
Key Features
●5 feet 6 inches tall (167cm)
●H-Cup breast size
●Very fit with pronounced leg muscles
We've all fantasized about a beautiful elven princess at some point. Because of this, a realistic sex doll of an elf girl was bound to appear at some point. Even if you're not into sci-fi, you have to admit, the idea of an elven princess has something alluring to it. Furthermore, anime fans have been practically begging for an anime sex doll like this one. As a result, here it is.
Whether it's the long pointed ears or the pure and innocent vibe they give off, it makes no difference. Finally, you can now get your own fair-skinned elf girl delivered to your doorstep.
Key Features
●4 feet 11 inches tall (150cm)
●E-Cup breast size
●Fair-skinned elven princess
●Gorgeous blue eyes with white hair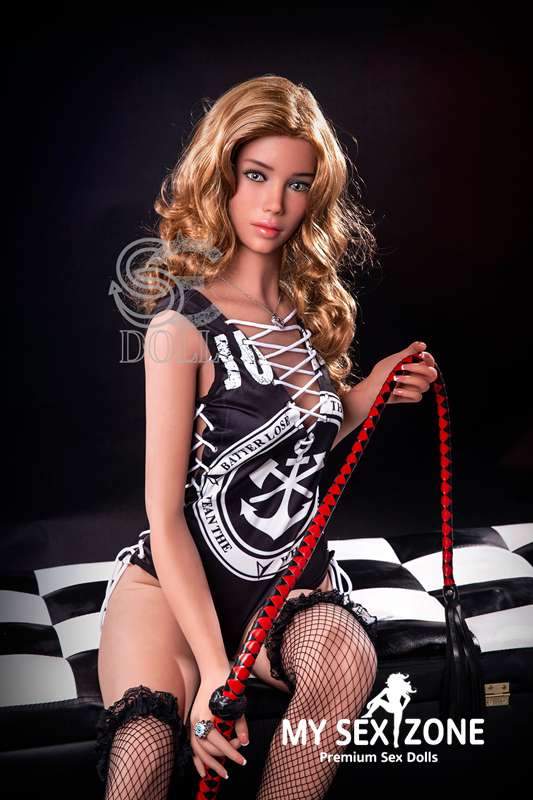 Not everyone likes oversized breasts. Because of this, you can also find realistic sex dolls with realistic breast sizes. This lustful redhead compensates for her smaller breast size with an amazing sexual appetite. What's more, this is a French redhead with a degree in literature that will make you lose your head and spend weeks locked inside your apartment.
Key Features
●5 feet 5 inches tall (166cm)
●Long legs with a stunning face
●Petite figure with small breasts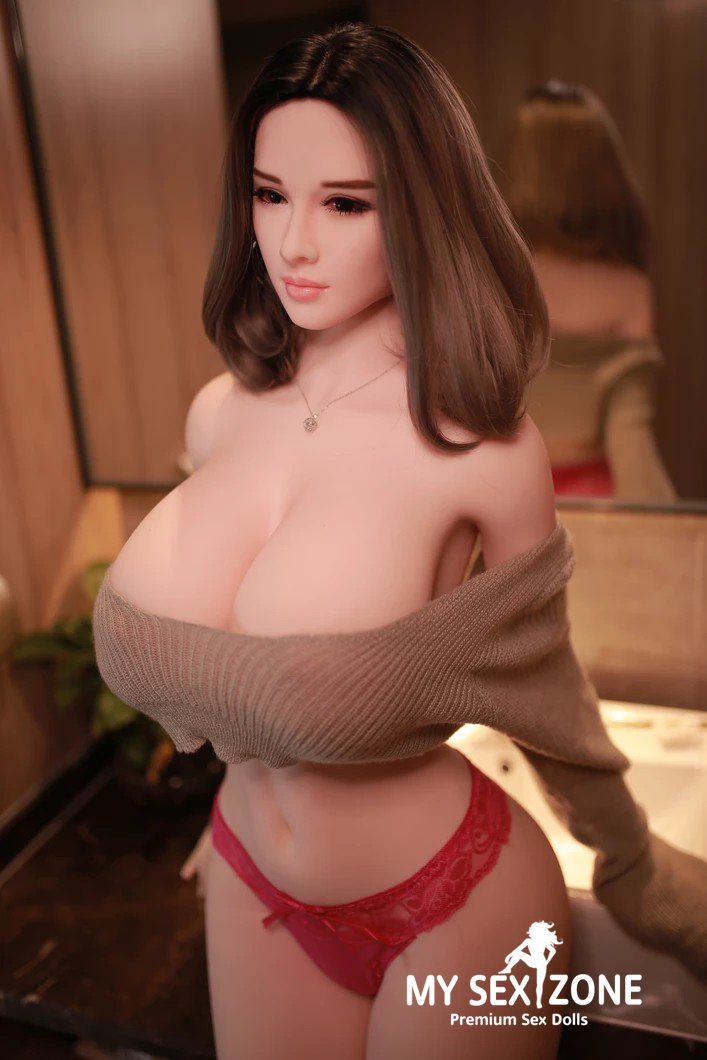 In contrast, maybe you're more interested in the other side of the spectrum. How about a spotless face with Asian features and breasts the size no real girl could hope to achieve? If that sounds like something you'd be interested in, then Frida can make sure to keep you entertained and above all, satisfied.
Key Features
●5 feet 6 inches tall (168cm)
●K-Cup breast size
●Beautiful Japanese features
●Innocent but mysterious look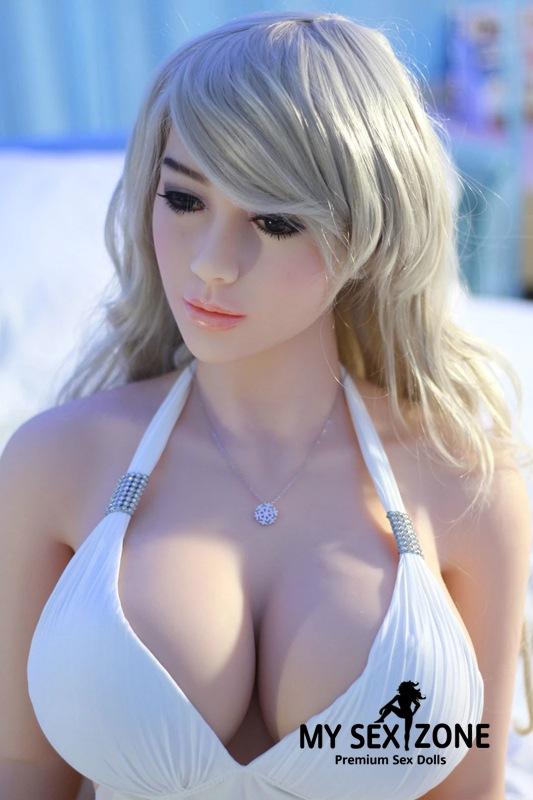 Hailee looks like the girlfriend we all wished for in high school, or that girl next door you always wanted to get together with. Because of this, whatever backstory you have in mind for her, you won't be disappointed.
Seems like big breasts, beautiful blond hair, and fair skin are everything a man could wish for. What's more, not having so many unique features makes her a very versatile pick.
Key Features
●5 feet 2 inches tall (158cm)
●G-Cup breast size
●Blond and fair-skinned
●Luxurious aesthetic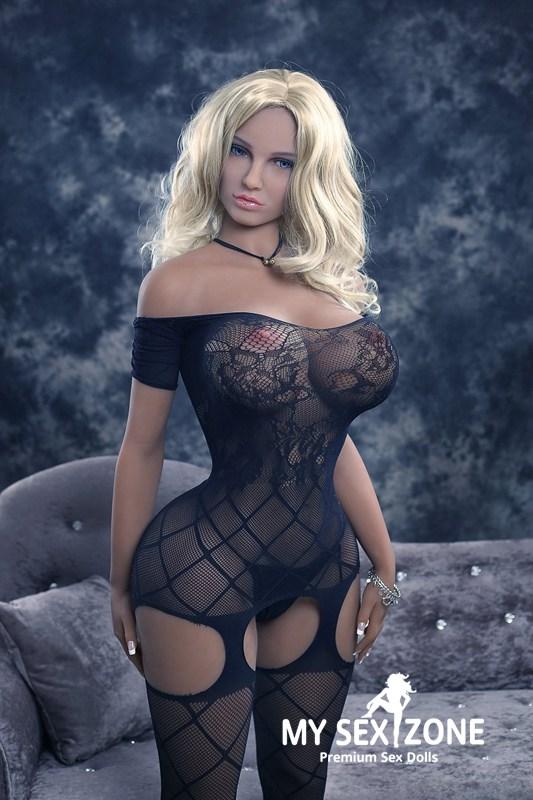 With a perfect body, blue eyes, and blond hair, this is the movie star of realistic sex dolls. Jazmine is from Russia and she's as beautiful as any myth of Russian beauties would have you believe. Moreover, her delicious body is well complemented by any lingerie you might want to dress her in.
Key Features
●5 feet 4 inches tall (163cm)
●H-Cup breast size
●Sexy BBW body shape
●Russian features with blond hair and blue eyes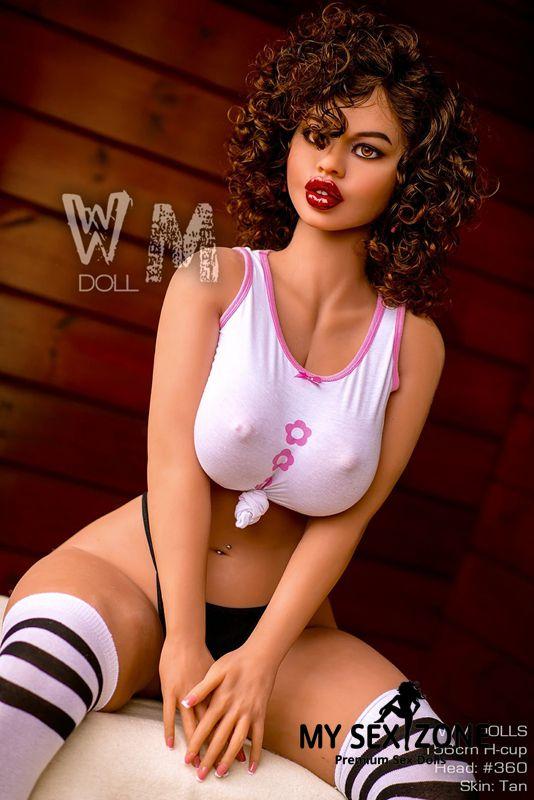 Rosalind seems to have stepped out of a rapper's official music video. With beautiful dark skin, curly hair locks, and luscious lips, she's ready to bring any fantasy to life. As a result, this one will always have you crawling back for more.
Her intense eyes peer into your soul and her curvy body will leave every man drooling as a result. In addition, she's customizable so you can make her look close to your favorite dark-skinned goddess.
Key Features
●5 feet 1 inch tall (156cm)
●H-Cup breast size
●Gorgeous dark skin
●Curly hair and curvy figure
This is a special entry on this list. Not only is she the ultimate anime sex doll, but she also has other features that make her unique. With a petite build and cute elf ears, Elsa also rocks a huge pair of breasts that hypnotize anyone who dares look at them.
Additionally, she also has access to a few facial expressions. Arguably, the best one is her, licking her upper lip. Certainly, this can sometimes be all you need to go over the edge.
Key Features
●4 feet 10 inches tall (148cm)
●G-Cup breast size
●Petite build with cute elf ears
●Anime inspired features with pale skin
Finally, Tammy is a personal favorite. This is because, with her edgy look, tan skin, and delicious figure, she's got something the others don't. She's got personality and reminds you of that hot, edgy girl you used to have a crush on. As a result, she smokes, she drinks but most importantly, she's all yours to enjoy.
Key Features
●5 feet 1 inch tall (156cm)
●H-Cup breast size
●Curvy figure
●Goth look with red hair
Realistic Sex Dolls Are Here To Stay
In closing, considering how time-pressing everything in the modern world is, there's no wonder fewer people have the time or even the energy to put into a serious relationship. Furthermore, we might come to realize that finding that perfect someone is harder than it seems on paper.
Nevertheless, with such amazing options to keep you company, living a lonely life should be out of the question. Now it's easier and safer than ever to own realistic sex dolls. Finally, you can cure yourself of a life of loneliness and start enjoying life at its fullest.